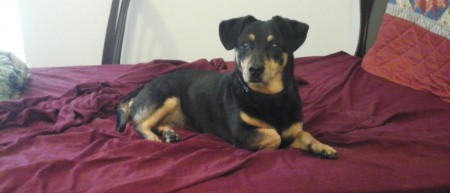 "Thought I'd  catch you up on Lyra! Doing great has figured out house top to bottom. Great on leash, she never pulls. FYI , found out she can see fairly well from horizon up but cannot see down at all. Walking, she approaches up curbs with hop but down curbs stop her till she feels the depth. Still, always full speed ahead. Still getting all paperwork, vet, etc. done. She loves to ride!"
Donate to the Tulsa SPCA today!
It is that time of year when generosity towards the Tulsa SPCA benefits both you and the organization.