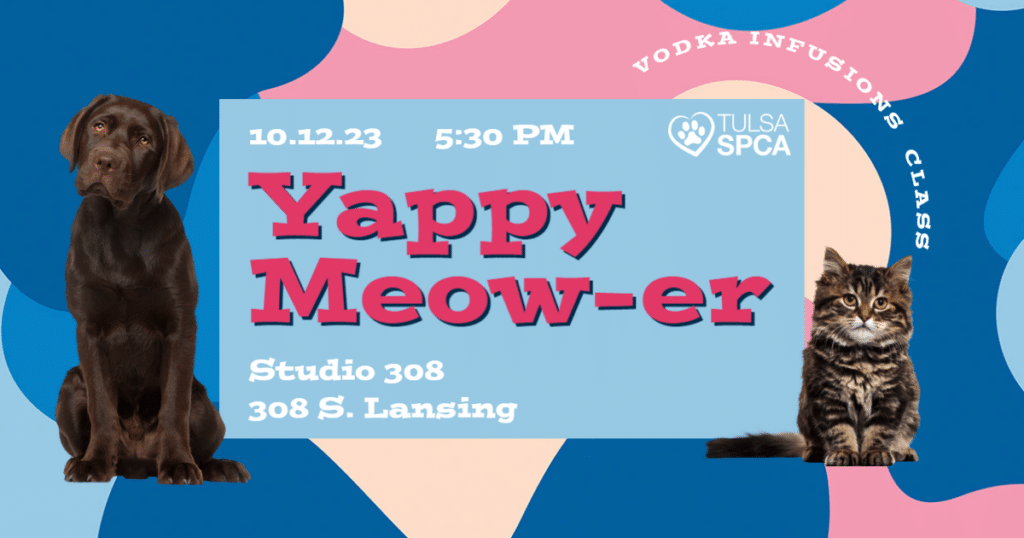 Presenting Sponsor:
October 12th
5:30-8:30pm
Studio 308 (308 S Lansing Ave)
$50/person, ticket sales end on 10/5
Description:  Each guest will learn to make 3 fall themed vodka infusions (details below) and take their creation home.  In between rounds, you will get to taste a pre-made version of the infusion you just made.  Heavy appetizers will be provided, we will feed you but not fill you.  Bottled water will be provided and a cash bar with other drinks will also be available.
Cranberry Crisp– Cranberry, Apple, & Cinnamon Vodka
Snickerdoodle– Brown Sugar, Caramel, & Cinnamon Vodka
Spiced Pear Mule– Pear/Ginger/All Spice Vodka, Ginger Beer, and a splash of Cider.