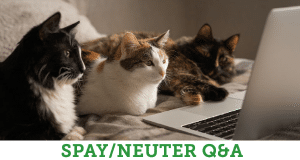 Spay/Neuter Q&A
February 20, 2022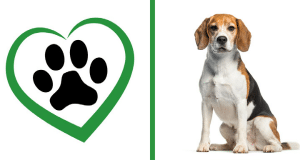 Tulsa SPCA Statement on Beagle Rescue
August 2, 2022



Animal shelters and rescue agencies are struggling right now.  Many of us are over or at capacity and cannot take in additional homeless dogs or cats until spaces become available. Our primary goal is always to place pets in loving, permanent homes. But another way to free up room in shelters is to place animals with foster families.
Foster families provide a temporary home for adoptable pets, where dogs and cats can get a break from shelter life. They can become more acclimated to indoor living and gain confidence around humans and other animals. Time in foster care also helps the Tulsa SPCA gain valuable information to share with potential adopters to increase the likelihood of a more favorable forever placement.  Foster families enjoy the company of a four-legged friend without a long-term commitment and just as importantly,   it allows the Tulsa SPCA to take another animal into the shelter in its place.  Essentially you are helping two pets at one time.
Many people have questions about fostering for the Tulsa SPCA. Here are a few we've been asked.
Q: What types of people make good foster parents?
A: Anyone can be a good foster parent. We are looking for homes that will give our animals positive attention and meet their needs. Each foster animal will be different and will have unique needs.
Q: Can a person have pets at home and still foster?
A: A foster family can have other animals in the home. We do require all animals living in the home be vaccinated and altered (spayed/neutered) prior to fostering.  If there is a concern about your current pets and a potential foster pet, we can discuss them and evaluate the best possible match for you.
Q: How much does it cost to foster a dog or cat?
A: It is FREE to foster! The Tulsa SPCA will supply each foster family with all the necessary supplies. If you run out of supplies while fostering, we will be happy to replenish what you need.  Your only out-of-pocket expense should be the travel it takes back and forth to the Tulsa SPCA for check-ins and medical care.
Q: How long do animals stay with foster families?
A: It depends on the animal being fostered. Puppies and kittens are usually in the homes for a shorter amount of time until they're old enough to be adopted, roughly a week to two weeks. Older dogs and cats can stay in a foster home for up to a month or two depending on their needs, but we do ask our foster parents to bring theanimals back for any adoption events and appointments. 
Q: What is the process of becoming a foster parent?
A: It is a relatively easy process to become a foster parent! The first step is submitting an application through our website (tulsaspca.org/become-foster-parent ). Once the application is approved, we will send you a link for a volunteer background check. (Volunteers perform similar duties as employees and are entrusted with the lives of our animals and so we do require a basic background check prior to any volunteer activities.) The background check comes back within one to two days. Once the background check is returned, we will have the applicant come to the Tulsa SPCA campus to meet some candidates to foster.
For more information, please contact us at foster@tulsaspca.org. We hope to connect you with a foster pet soon!