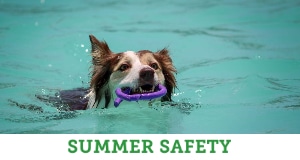 Protect Your Pets This Summer
July 1, 2020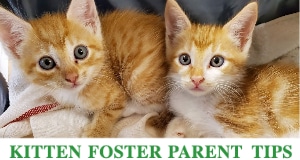 Kitten Foster Parent Tips
July 29, 2020

July started with a bang and it's the perfect time for pet parents to make sure furry family members can get back to you safely if they ever get lost.
Start with a microchip.
Every pet adopted from the Tulsa SPCA is sent home microchipped. Microchipping is an inexpensive way to make sure your pet gets back to you if they're ever lost. (It's just $10 to get your pet microchipped at our low-cost veterinary clinic.
Don't stop there.
That being said, pet parents should never rely on microchips alone. A physical pet ID tag is your first and best solution to  recovering your lost pet.
You may remember a story late last year of a dog and his owner reunited after 18 months and 450 miles of separation:
We're still thrilled that Moose and his family were reunited, but the story might have been different if Moose had been wearing an ID tag with a current phone number. In general, most pets with an up-to-date ID tag are returned home with in a few hours.
ID tags are easy to see.
Our first thought when we see a dog or cat clearly on the loose is, "I don't see a collar, I don't know if they belong to anyone." Make sure your pet has a visible ID tag at all times.
ID tags are easy to update. 
When you move or change your phone number, you'll have to contact your pet's microchip company to update your information. (Info on how to do that is on our website). Your first step, though, should be to have a new ID tag made. It's a quick and cheap (just $5 at the Tulsa SPCA or free with any clinic service while supplies last) way to ensure your pet gets home if they get away.