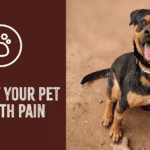 Don't Let Your Pet Live with Pain
September 14, 2023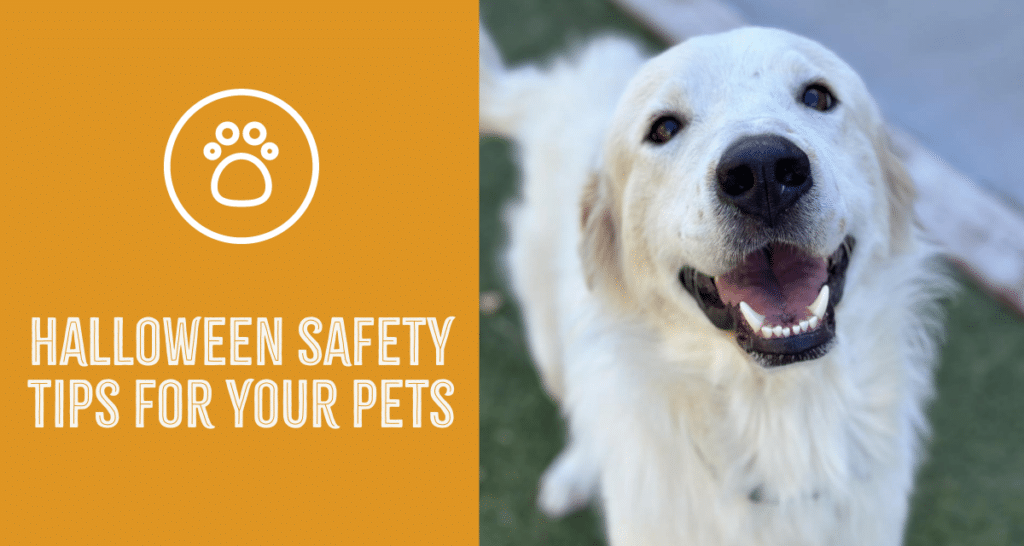 October. The month many of us spend all year waiting for. The gateway drug to fall foliage tours, pumpkin spice lattes, and neighbors silently competing with one another as to which house sports the best Halloween decorations. And—one must not forget—costumes. From ghosts to vampires to witches, we all love a good excuse to wear the eclectic garb that becomes socially acceptable as we approach October 31st. For many, their pets also partake in this loveable tradition. We've all seen them—or perhaps live with them. Dogs adorned in radiant clothes, ready to grace the runway we call the sidewalk. Cats, though less frequently apt to partake due to stubbornness, can sometimes be spotted perched in unsuspecting windowsills strutting designer clothing. To be frank, compared to the $10 blazer I often wear to work, many fortunate dogs and cats seem to be living the good life. This begs the question: is it a good thing to put clothing on our pets? Or, should we refrain and find other ways to include our furry family members in the action?
The American Society for the Prevention of Cruelty to Animals (ASPCA) states, "for some pets, wearing a costume might cause undue stress" and that "you should not put your pet in a costume unless you know your pet loves it." While your pets can't verbally tell you they would rather have their brand of food changed daily for a month than wear the Snoopy or Garfield costume you purchased them, according to the ASPCA, there are tell-tale signs they are uncomfortable. Ideally, you are to, "make sure the costume does not limit your pet's movement, sight, ability to breathe, bark, or meow." In addition, it is vital to, "check the costume for small, dangling, easy to chew off pieces that could present a choking hazard." The ASPCA also cautions against ill-fitting costumes, stating they could, "get twisted on external objects and lead to injury." Incidentally, this happened to my father once in a Snuggie blanket he bought back in 2011—remember those? Ultimately, unless the costume you purchased for your pet meets these requirements AND you are certain they enjoy wearing it, it is best to let them wear their birthday suit or a loose-fitted bandana. Plus, if their birthday is Halloween—it works on a practical level allowing for two celebrations at once! Maybe your pet won't appreciate the irony, but hey—we humans deserve to have a chuckle after we check our negative bank account balances after the Princess Leia Walking Cat Costume with matching wig is processed. (Yes, we've included the link below .)
In addition to their suggestions on costumes, the ASPCA provides a great list of Halloween safety tips we recommend you read over prior to the big day. They include:
• Stash the treats away from reach of your pets—the last thing you want is for your beloved pet to need to pay a visit to the ER on Halloween night. Plus, you wouldn't want to risk seeing your vet being in a Darth Maul costume that day—it could be traumatizing for both you and your furry friend.
• Watch the decorations, especially lit Jack-o-Lanterns. Your pet could easily tip it over and start a house fire.
• If possible, keep your pets calm and in a separate room during peak trick or treat hours. Even well-socialized dogs and cats could bolt once they see a flurry of oddly looking children ringing your doorbell in search of candy. It's even scarier if the kids are in costumes!
There we are, folks! We hope you and your pets continue to have a wonderful October and a safe, festive Halloween celebration. If you have any questions, or would like more information about any of our services, click here or call 918-428-7722.
https://petcostumecenter.com/product/princess-leia-walking-cat-costume/
https://www.aspca.org/pet-care/general-pet-care/halloween-safety-tips#:~:text=The%20ASPCA%20recommends%20that%20you,to%20breathe%2C%20bark%20or%20meow.