Holiday shopping is upon us and we want to help you simplify the process. Check out the gift ideas below and pick some up for your rescue-loving friends!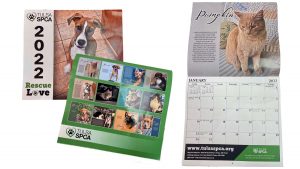 FOR THE PLANNER
Earlier this year, the Tulsa SPCA hosted the Rescue Love Pet Calendar Contest. Pets with the most votes earned a spot in our 2022 calendar which is now on sale and the perfect gift for your friends and family! Calendars are $15 each if you pick them up at the Tulsa SPCA and $20 each if we deliver them to you. Order your calendars HERE. One hundred percent of the proceeds benefit the Tulsa SPCA!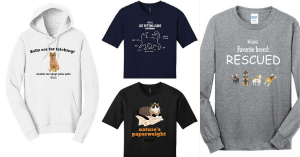 FOR THE FASHIONISTA
The new Tulsa SPCA apparel make great stocking stuffers for dog and cat lovers. Order by December 10, and your order is guaranteed to arrive before Christmas! See all the designs and start shopping HERE.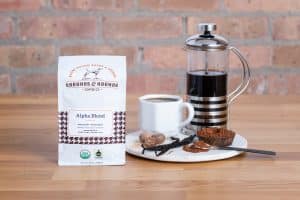 FOR THE COFFEE LOVER
Nothing beats a good cup of coffee, and Grounds and Hounds offers just that plus much more. Use code "tulsaspca15" when shopping on the GROUNDS AND HOUNDS WEBSITEand the Tulsa SPCA will receive a portion of your total purchase amount. You'll also receive a discount!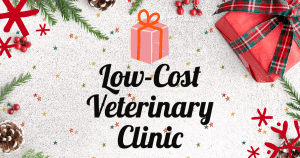 FOR YOUR PET
Give your pet the gift of health this holiday season at our veterinary clinic. The Tulsa SPCA offers low-cost spay and neuter surgeries, vaccinations and preventative care services. Visit OUR WEBSITE for pricing. The Tulsa SPCA will slightly increase its prices after the new year so get your pets' health needs covered at a lower rate now.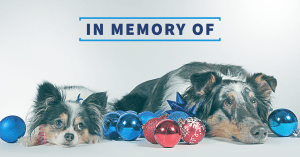 FOR THOSE MISSING THEIR FAMILY MEMBERS
One of the most thoughtful gifts a person can give is to donate in honor of someone. The holidays can be hard for those who have lost a loved one and a good way to show your sympathy and compassion is to donate to the Tulsa SPCA in memory of a person who loved animals or in honor of a beloved pet. Visit our WEBSITE to set up a memorial or tribute. By making a gift to honor someone, you will be making a difference in the lives of the cats and dogs we care for.
FOR YOUR BFF
Pop over to McNellie's Downtown Tulsa and pick up a canine goodie bag that includes items such as treats, stickers, a collapsible water bowl, pet bandana, poop bag holder and more! And the best part, a portion of your purchase will be donated to the Tulsa SPCA. McNellie's is located at 409 E. 1st Stree in Tulsa.