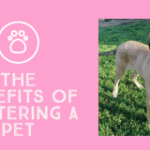 The Benefits of Fostering a Pet
June 22, 2023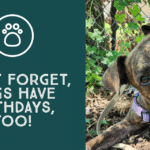 Don't Forget, Dogs Have Birthdays, Too!
August 3, 2023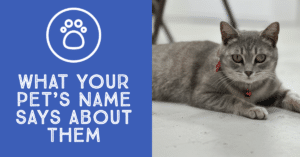 Some pets have names that fit so perfectly you couldn't imagine calling them anything else. I once pet-sat two boxers, aptly named Tank and Duke. Tank was, well, a tank of a dog. He had a huge square head and could easily knock a grown man over. Duke was older and seemed oddly wise for a dog. Again, the name was a perfect fit.
If you're looking for a name for your next pet or wondering what your pet's name says about them, here are some of the most popular pet names and their meanings.
Bella: Perhaps the most popular pet name ever, Bella is sure to be a name you hear often at dog parks. It's a simple name derived from Latin and Italian meaning "beautiful." Pets named Bella tend to be energetic, charming and well groomed.
Luna: Another classic pet name, especially popular among cats, Luna comes from the Latin word for "moon." Pets named Luna are cool, calm and collected. Despite their aloof demeanors, Lunas can have a surprisingly sweet side.
Max: This name, again, comes from Latin. Meaning "greatest," pets named Max are sure to be confident and charming. Beyond that, they are loving companions who will want to be with you all the time.
Bear: This name pretty much means what it says. It's German in origin and means "strong and brave." Pets named Bear, especially dogs, are fiercely loyal. They'll be your number one companion, and they'll want to follow you everywhere.
Duke: Another name from Latin, Duke means "leader." Pets named Duke will be independent and regal, but they'll be huge softies underneath. Just be prepared for a little attitude if you ask a Duke to do something he doesn't want to do.
Molly: This name is from Hebrew, meaning "wished-for child." Pets named Molly are generally sweet and even-tempered. Naming your pet Molly shows how much you appreciate them, and they're sure to appreciate you right back.
Daisy: In a literal sense, Daisy means "day's eye" because these flowers open their petals at daybreak. The name Daisy conjures a sense of youthfulness and whimsy, making it the perfect name for a joyful pet.
Milo: This name is a bit more complex in its origin. It could come from a Latin word meaning "solider," or it could come from a Slavic word meaning "merciful." Pets named Milo are sure to be resilient, loyal and kind. A Milo will be your number one pal no matter what.
There you have it! Eight popular pet names and their meanings. Next time you're naming a furry friend, consider how a name could reflect their personality (or literally just their appearance, like Tank).